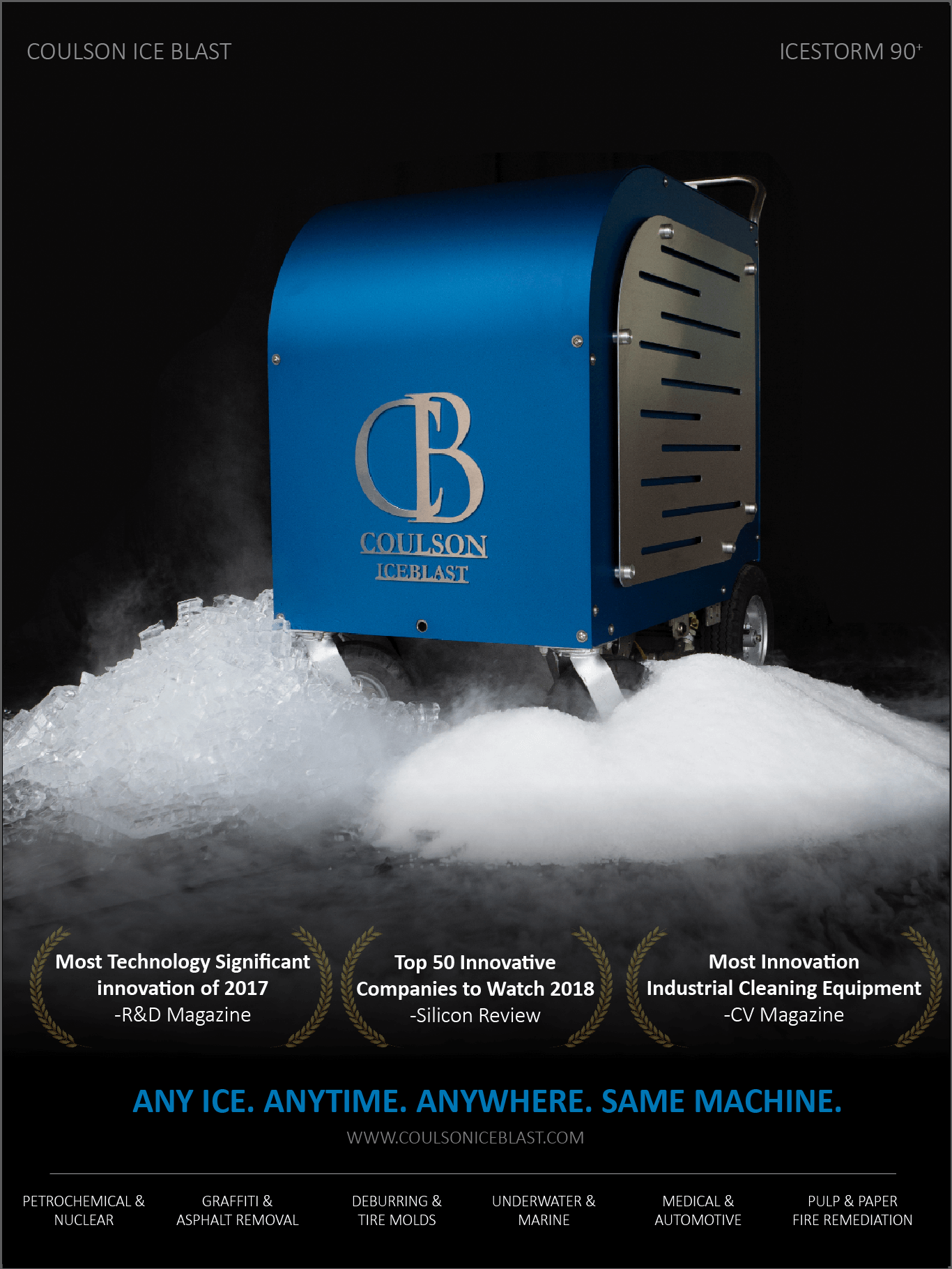 Icestorm 90+ blasts with both real ice and dry ice in the same machine.
TECH.SPECS
Superior internal ice crusher
Non-pressurized 90lb hopper
200 lbs of dry ice pellets
Variable feed rate: 0 – 5 lbs per minute
or 230V/8A European version
Empty weight: 535 lbs
Low levels of airborne contaminants
Operating Pressure: 80 PSI – 190 PSI 185 CFM – 425 CFM
Flexible nozzle configurations
Simple operating controls
Zero chemicals required
120V/12A North American
Anodized exterior panels
Compact 42"x28"x47"(LxWxH)
Stainless steel option available
ICE OR DRY ICE AT THE TOUCH OF A BUTTON
With our newly designed IceStorm 90+ the option to switch between Ice and dry ice blasting mode is as easy as the push of a button. By pressing the C02 button on the control panel the jaws retract allowing the dry ice to pass through with out issue. There is no longer a need to haul multiple machines for different applications as the IceStorm 90+ meets all demands.