Ice is at the forefront of a new technology andit's set to change the way we clean the world.
Coulson Ice Blast technology in an Off-Shore Application
Why Use Ice as a Cleaning Media?
Ice is a superior cleaning media
Ice is the only media that exists in all three phases(Solid/Liquid/Gas)
Ice is the only media with three cleaning mechanisms(Bulk removal/Scrubbing/Final Rinse)
冰塊以220M/S高速衝擊清除表面附著物
利用慣性 進行附著物清除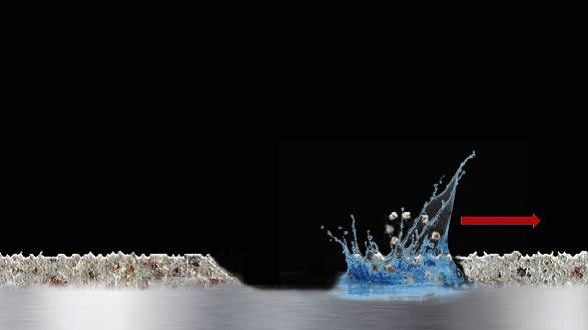 冰塊溶解 清洗表面
Using Ice produces negligible airborne contaminates(0.003 MG/m3)
Blasting with ice creates very little residual water waste – 95% less water waste than a high pressure power washer.
The Technology
Simple operational controls(Pneumatic controls optional)
Non-pressurized 90lb hopper (the IS90 does not hold pressure)
110 V/ 240 V electrical plug
Designed to be intrinsically safe
Weight:350 lbs
Compact Design: 40"x26"x45"(LxWxH)
Operating Pressure:80PSI - 150 PSI、180CFM - 425 CFM
PSI gauges measuring pressure in and out
Variable Ice feed rate: 0 – 5 lbs per minute
Anodized exterior panels
36 month or 2000 hr warranty
Negligible airborne contaminates
Turn Key Ice Making Container
DNV Certified 10'Container
110V/ 240V Electrical Plug for Ice Maker
Gas generator optional if no external power source available
Variable size water tanks available
Ice Production: 2400 pound per 24/4 hour production ice maker
How the IceStorm90 Operates
Ice cubes are shoveled into the hopper of the machine(top left).
From the hopper, they fall into a crusher mechanism(top right), which crushes the ice cubes into smaller, rice grain sized particles.
These particles are then fed from atmospheric pressure into the high pressure airstream through the use of a rotary feeder(bottom left).
The ice and high pressure air travel through a hose and into a converging-diverging nozzle, through which they are accelerated to high speeds(the air reaches around Mac 2, while the ice exits the nozzle at around 220 m/s) (bottom right)
Ease of Containment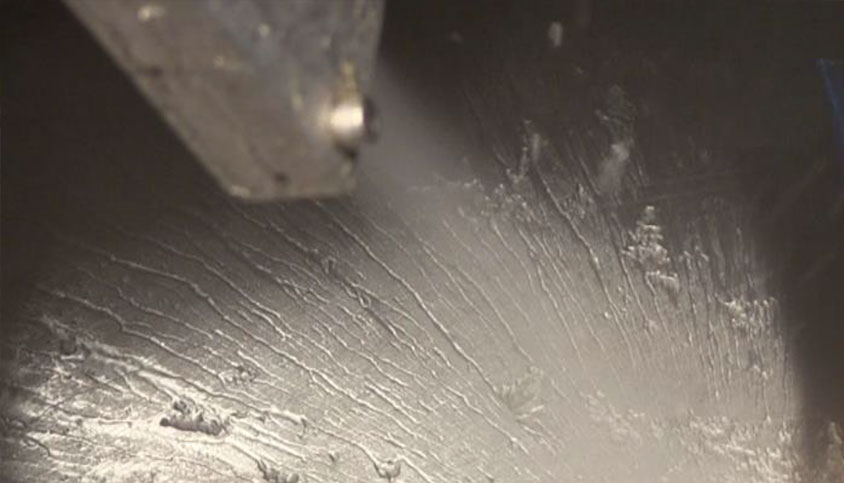 Much of the ice melts on impact and becomes a mist around the work area, making blasted off particulates damp and heavy, dragging them to the ground and leaving low levels of airborne contaminants.
Due to minimal water usage and evaporation from impact energy, the only waste left behind is a neat, slushy pile of easily captured contaminant in a tarp placed beneath the blast zone.
Before and After Pictures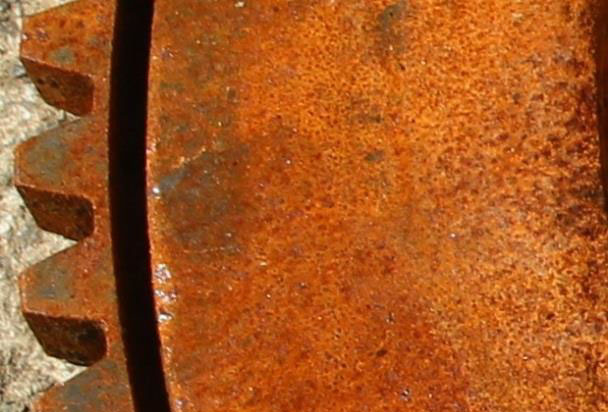 Before
After
Before
After